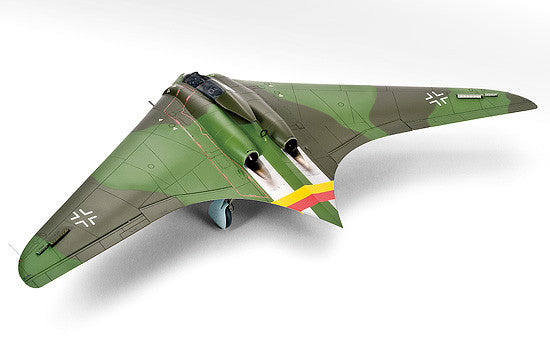 Zoukei Mura 1/32 Ho 229 Horten | SWS08
$ 142.00
SKU: SWS08
About 70 years ago, in Germany nearing the end of war, it was ready to spread its wing in the sky like a phoenix.
Because of its breathtakingly unique appearance, people who saw it for the first time carved it into their memories as an image of future aircraft.
Time has finally come for Horten to make its come back as the 8th Zoukei Mura SWS 1/32 kit! You will enjoy and get a valuable experience by building this kit, as if you are on a journey to "the unknown world of aircrafts" with the Horten Brothers!
By building it from scratch, you will understand the Horten. While installing the Jumo 004 engine, building the cockpit and mounting the cannons onto it, you can imagine the Horten flying in the sky.
You can feel the joy of the pilot who returns his base in triumph. Now, Horten is here as the best scale model kit!