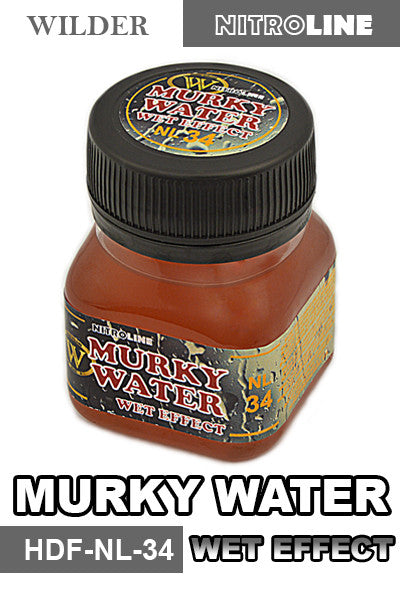 Wilder MURKY WATER 50 ml | HDF-NL-34
$ 5.60
SKU: HDF-NL-34
An enamel based glossy blend that allows you to produce realistic looking wet effects. It can be used alone or over your earth tones. Thin it using TN-01 for blending and obtaining more satin looking effects when desired.
You can also mix it with the rest of the products in the NitroLine and Gunpowder Line to get wet earth tones for example.
It is recommended that you add Murky Water Wet Effect randomly to help you obtain authentic looking dry, satin and wet earth effects on your replica.