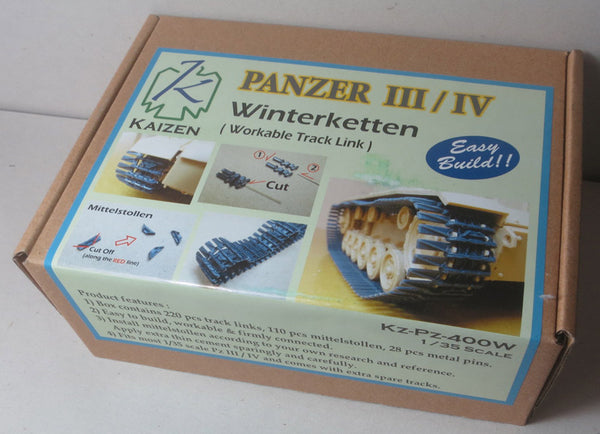 Kaizen 1/35 Panzer III/IV Winterketten Workable Track Link Set
$ 23.99
SKU: KAZ309588
Product features:
Box contains 220 pcs track lines, 110 pcs mittelstollen, 28 pcs metal pins.

Easy to build, workable & firmly connected.

Install mittelstollen according to your own research and reference. Apply extra thin cement sparingly and carefully.

Fits most 1/35 scale Pz III/IV and comes with extra spare tracks.