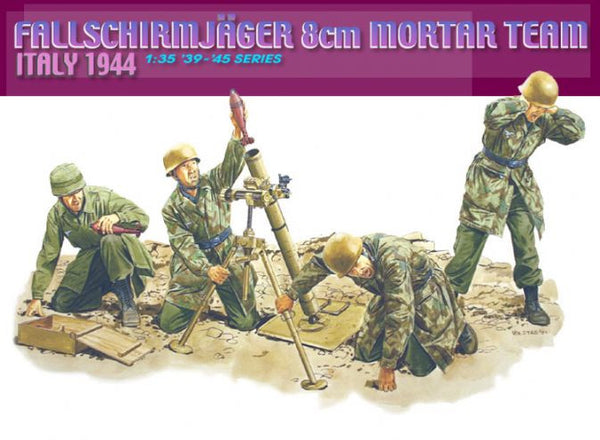 Dragon 1/35 Fallschirmjager 8cm Mortar Team (Italy 1944) | 6215
$ 8.99
SKU: 6215
This kit features a Fallschirmjager 8cm mortar team in Italy 1944. It consists of four team members in combat poses and an accurate 8cm Granatwerfer 34 mortar.
All the FJs are dressed in typical FJ jump smock, jump trousers and jump boots. Also included are ammunition boxes and loose rounds of mortar ammunition.
One kit creates a great vignette, or use more than one to make a Monte Cassino diorama!